Charity News and Events
In Pink Campaign
Please help us raise funds for a new ultrasound machine and other equipment for Breast Screening Services at Thomas Linacre Centre, Wigan.

Download a participant pack here and a copy of the flyer here.
You can also click on the following link if you would like to make a donation: https://www.justgiving.com/campaign/ThreeWishes-In-Pink
Wear it Red - 14th February 2020
Please support cardiology and respiratory services by 'wearing something red' on Valentines Day and donate £1 to raise funds for Three Wishes – Heart and Lung Fund. Click here to find out more.
Making a donation
It's easy to make a donation to our charity and support the work in our hospitals. With different funds within Three Wishes, you can make a donation to the part of the hospitals you wish to. Click here to read more.
Teen Zone
The Need
Due to a change in regulations a few years ago, paediatric patients are now grouped on the wards by gender rather than by age. This means that our teenage patients can be in beds next to very poorly young babies. This can be very distressing for young people on the ward, who are there for a multitude of reasons, including surgery, mental health issues, abdominal pains, breathing difficulties and a range of other conditions. Whilst we have an amazing playroom on the ward, this is geared more to younger patients.
Unfortunately Rainbow Ward at Wigan Infirmary is supporting more and more children and teenagers with complex issues such as eating disorders and self-harming, so it is paramount that this is the best facility possible to support those and all the other paediatric patients in the borough. With, on average, over 700 patients a year aged between 11-16, it is essential that have their own space to 'chill out'.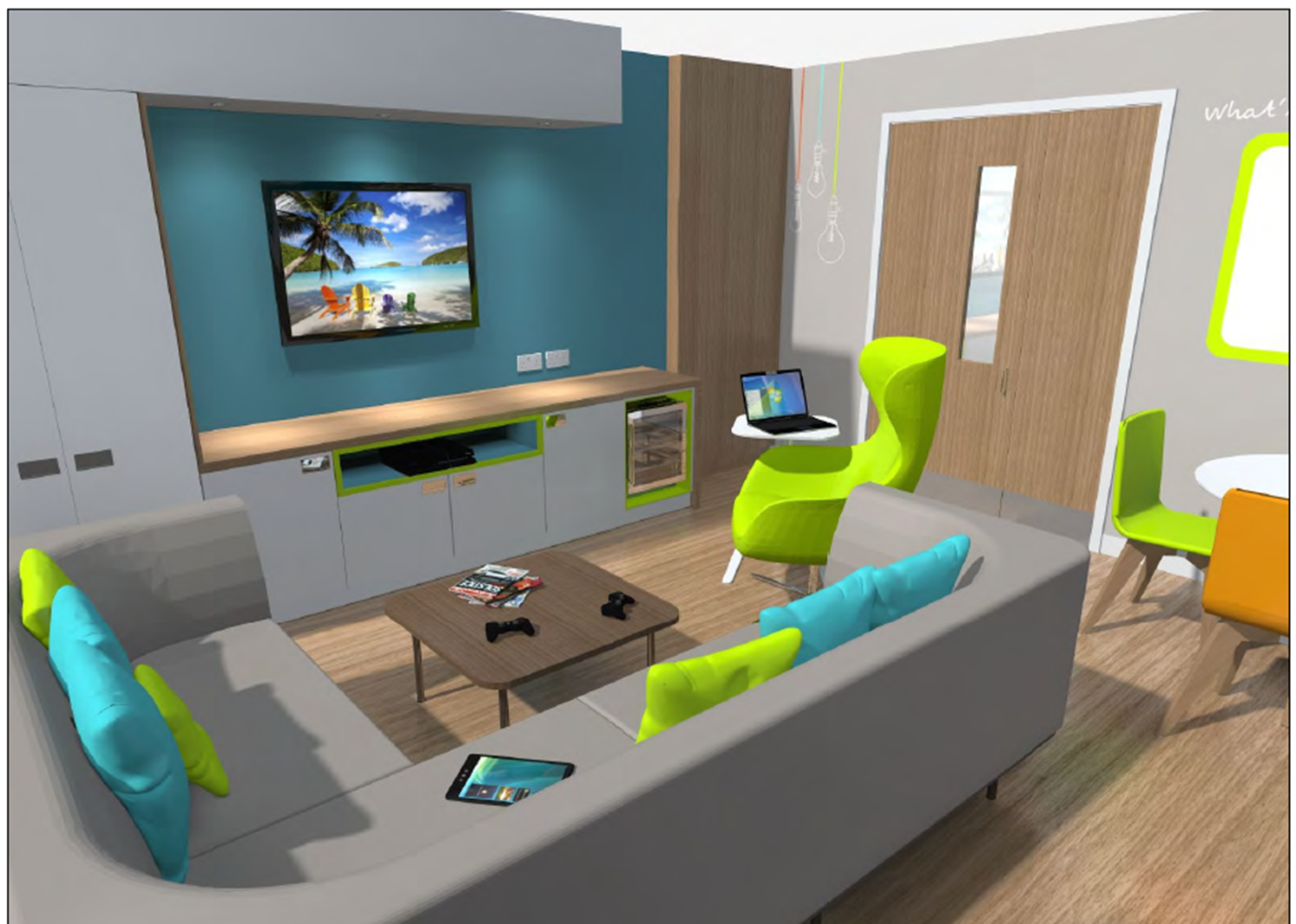 The Vision
The 'Teenzone' will be a dedicated space for children of high school age, that will have soft furnishings, an x-box, a TV and other facilities requested and identified by local young people. It will provide a safe and supportive space for them to go and chill out, escape the noise of the wards, talk to each other and make new friends. A high quality facility will give teenage patients the best possible experience and environment to support their recovery and well-being and help them to get back home to their families more quickly.
This will be an amazing addition to health care services for older children and teenagers in the Wigan area.
How you can help
We are always looking for people to fundraise for us and help us generate the money for this essential development. Could you hold a fundraising day in your office, school, church etc. or maybe a cake sale, a sponsored walk, dance or run.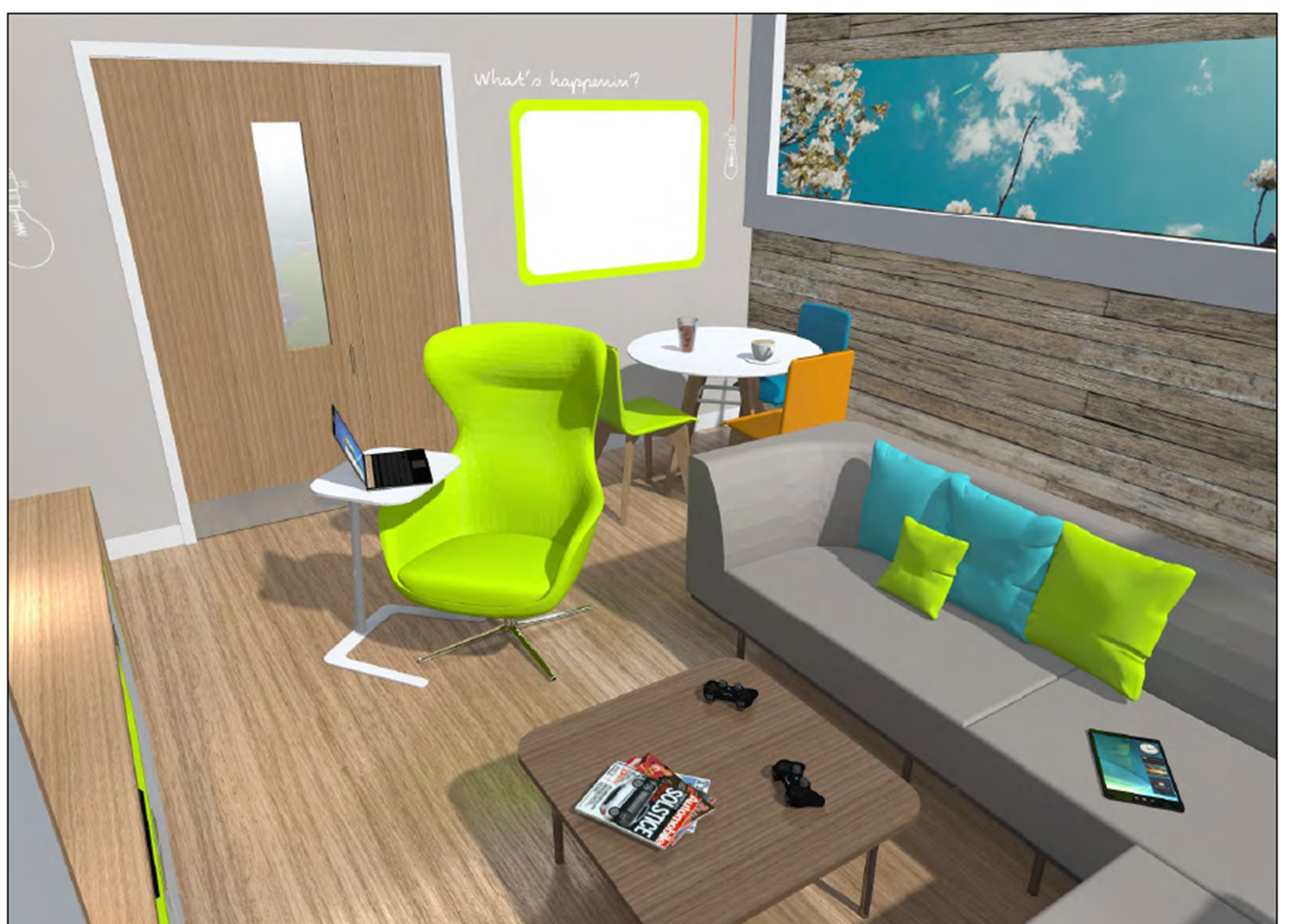 Why not ask your local school to hold a non-uniform day or if you work in an office or for a business, ask everyone to sacrifice something like takeaways, chocolate, lattes or that bottle of wine, and everyone donate what you would have spent that month on your chosen item, to Teenzone.
To set up your fundraising page for Teenzone or to make a donation, please click on the link below; https://threewishes.charitycheckout.co.uk/cf/teenzone
Please contact Janet Pennington, Fundraising Manager to register your fundraising activities or download the fundraising registration form and email it to; thereewishescharity@wwl.nhs.uk
We would love to hear what everyone is giving up so visit our Facebook or Twitter page and tell us what you are doing!

Fundraising News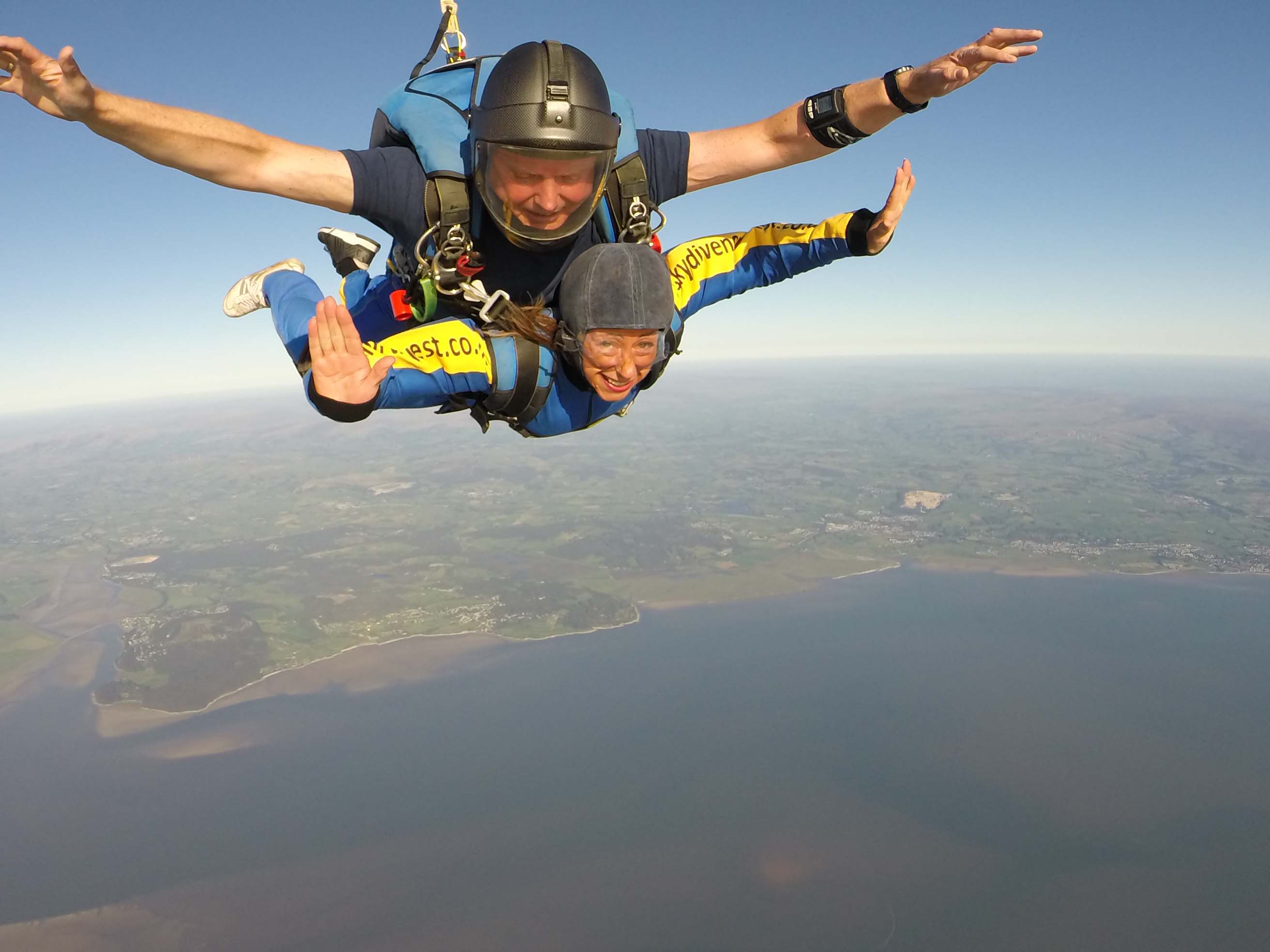 A Parachute in Pink
WWL has received a very generous donation from a member of staff who sky dived 14,000 feet whilst wearing all pink. Click here to read more.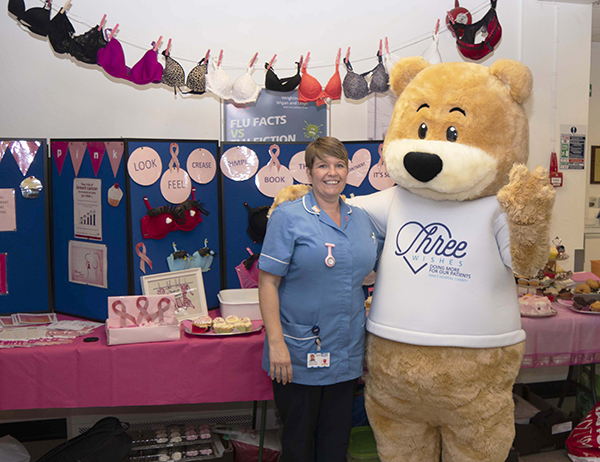 Fundraising Bake Sale
Auxiliary Nurse, Tracey Gee, hosted a cake sale with the help of Three Wishes WWL Albert the Bear and raised nearly £750. Thank you to everyone that donated.