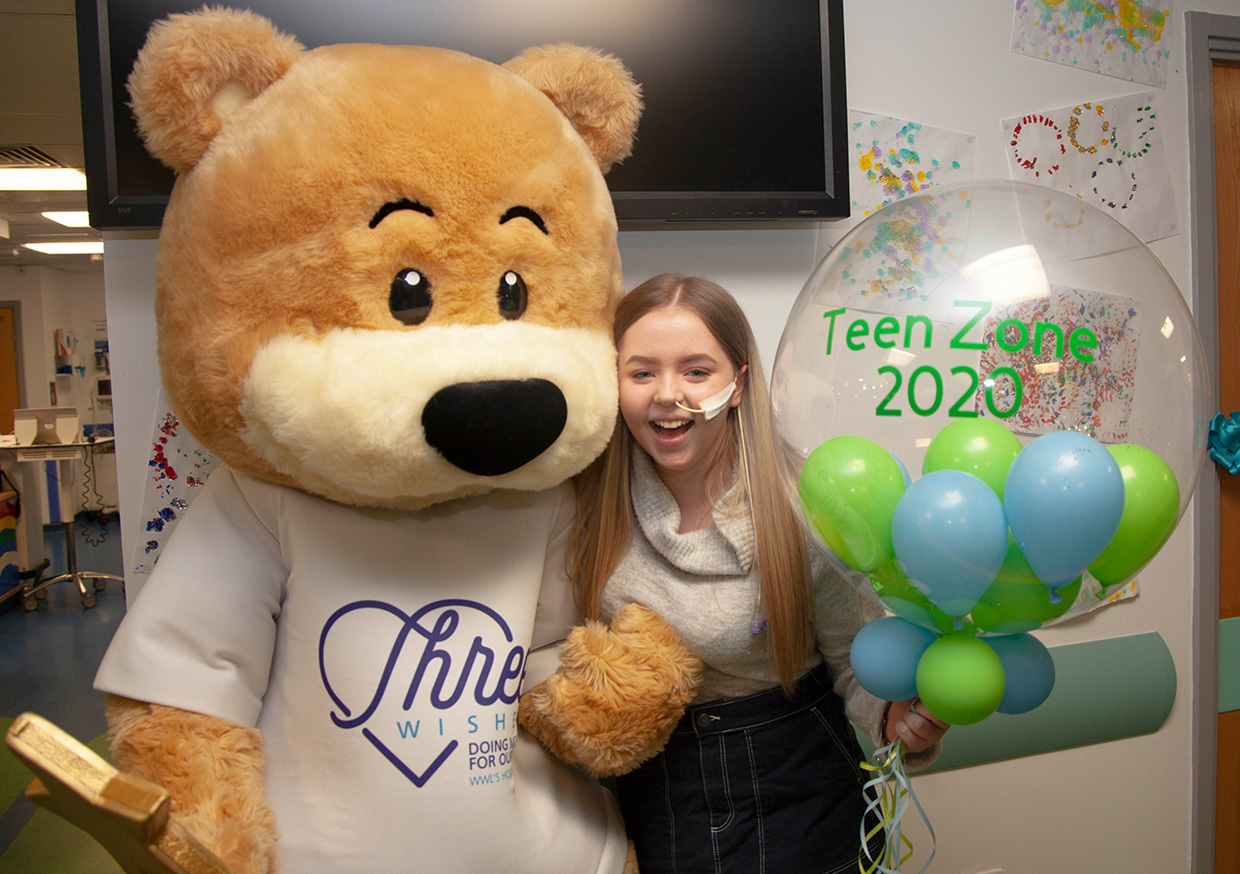 Teenage patients at the Rainbow Ward at Wrightington, Wigan and Leigh Teaching Hospitals NHS Foundation Trust have had their experience enhanced over the past 12 months thanks to the introduction of 'Teen Zone', a unique room within the ward funded by local businesses within the Wigan borough and surrounding areas.
Following on from a year of fundraising back in 2019, which amassed to more than £35,000, a new area was designed with teenage patients' specific needs in mind. The Teen Zone, based on the Wigan Infirmary Site, is a bespoke area created to provide young adults on the ward with a space to relax and recuperate in a modern and age-appropriate environment.
The room continues to be used on a daily basis, allowing teenagers to have their own space away from the ward itself.
Emily Sharrock-Peplow, one of the Play Specialists on Rainbow Ward said "I see a lot of teenagers in the Teen Zone and can see that it is a place for them to chill out and to take their mind of things for a short while."
"It is a place where they can relax and try and forget that they're in a hospital environment. Teen Zone also offers our patients privacy on what can be a very busy ward at times."
Rainbow Ward's Teen Zone is fortunate to have lots of modern technology, such as a flat screen television, to allow the patients to watch TV and play videos games such as PlayStation and Nintendo.
Teenagers receiving treatment on the ward can also enjoy comfortable couches, music systems and a dining area.
"When the ward is really busy, it gives me a place to go, it can be very private and it is where I choose to go to have time to myself.
When my parents are here, it gives me someone to go to the room with and to chat and play board games. I have also done school work in there as it's nice and quiet." said 15-year-old, Louisae.
Collectively, more than £35,000 was raised to allow the room to be built, furnished and to buy extra entertainment. Staff on the ward were overwhelmed with the amount of businesses who helped to raise the money.
"Seeing our patients continue to use Teen Zone so regularly only emphasises how grateful we all are to the businesses that raised the money we needed to make it an integral part of the ward." Thanked Ann Carey, Matron of Child Health.