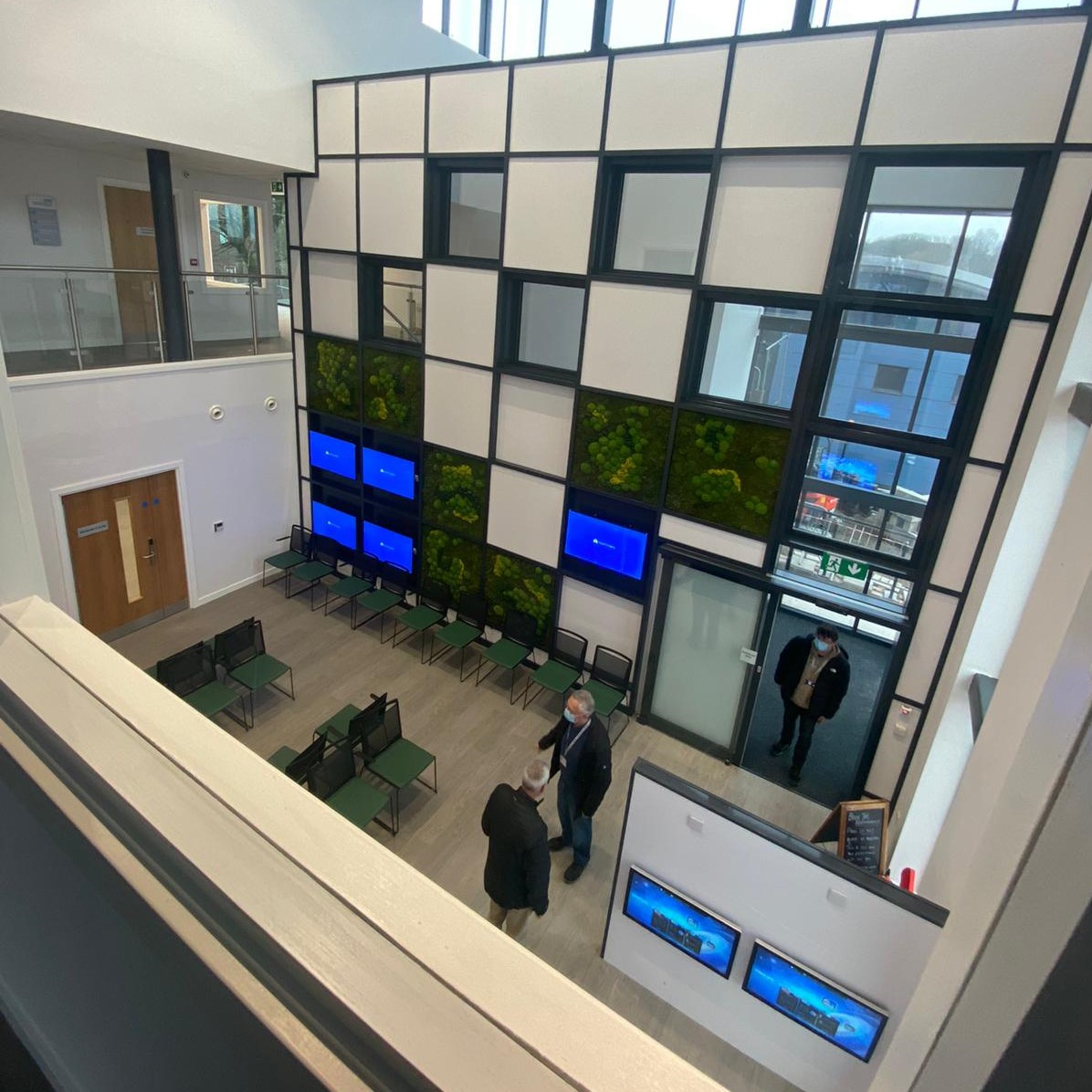 The highly-anticipated Aspull Health and Wellbeing Centre has now opened its doors, with a comprehensive range of healthcare services set to be available to the Aspull community from a modern and forward-thinking facility.
Aspull Health and Wellbeing Centre is the result of a multi-million pound project between Wrightington, Wigan and Leigh Teaching Hospitals NHS Foundation Trust, Aspull Surgery, and OneMedical Property, with support from NHS Greater Manchester Integrated Care Board and Wigan Council. The new centre offers best-in-class facilities for the local community and has been designed specifically for the residents of Aspull and the surrounding area to ensure inclusive access for current and emerging healthcare needs.
WWL's community clinics are set to commence in March, whilst the next stages of the project will see the existing surgery building demolished in mid-February with a new car park created in its place, due to open early in April. Finally, the community orchard facing the village green will be planted in early Spring with help from local schools and organisations.
Speaking about WWL's part in the project, WWL's Chief Executive, Silas Nicholls, said: "It's a very proud moment for everyone involved in creating this excellent new facility for people living in the local area. As a modern, fully integrated healthcare facility, Aspull Health and Wellbeing Centre will provide people with access to a wide range of WWL services that are available in community clinics across the Wigan Borough. It has been an exciting partnership project, with all the hard work and expertise coming together to create a welcoming and joined-up setting to help the people of Aspull and the surrounding area to thrive."
Rachel Beverley-Stevenson, Executive Chair and Property Director at OneMedical Property, added: "We've built the new Centre around our principles of making healthcare more accessible for the community. We are really proud of this scheme; it's pulling together essential community services within a legacy building for the people in Aspull. We've had fantastic support from local Councillors, the Integrated Care Board, and WWL. Together with the practice, we've built a true partnership and centre that will give so much back to everybody who uses and comes into contact with it. It has been hugely rewarding to feel part of the local community as we worked to create an inclusive, future-proofed building that will have a lasting and positive impact for Aspull."