Why Choose Wrightington Hospital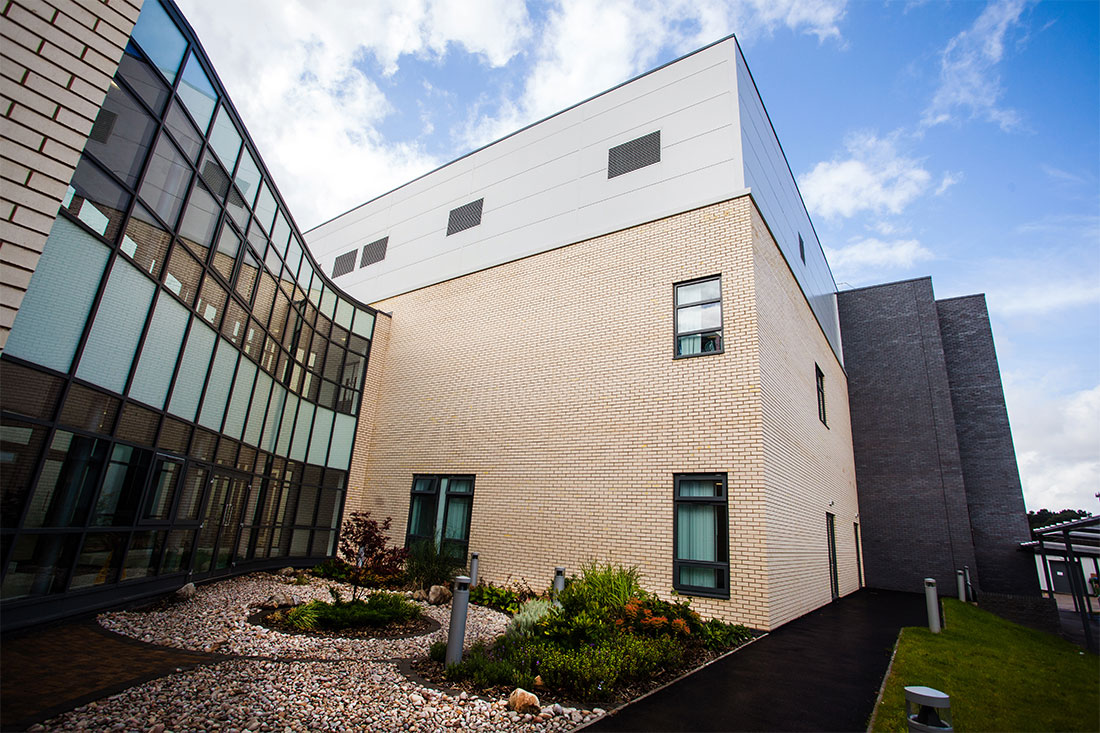 There are many reasons why Wrightington Hospital is the provider of choice for Orthopaedic Surgery in the North West.
We put our patients at the heart of everything we do.
We are a Centre of Excellence for Orthopaedic Surgery.
We are a dedicated Orthopaedic Hospital, specifically equipped for Orthopaedic Surgery. Our facilities, combined with our leading consultants and multi-disciplinary team, enables us to achieve consistently positive results for our patients.
We have more than 37 of the UK's leading Orthopaedic Consultants, many of whom also have an international reputation for surgical excellence, and more than 60 therapists supporting patients.
We undertake more Orthopaedic activity than any other Hospital in the North West. In 2018 we provided more than 3000 hip and knee replacements.
We are able to offer exceptional clinical outcomes when compared to other providers using the National Joint Registry data.
We have the Lowest Infection Rates of any NHS Hospital in the UK.
We have one of the Lowest Readmission Rates in the North West.
We are conveniently situated and easy to find, being one mile from junction 27 of the M6 motorway.
WHAT OUR PATIENTS SAY

"I had my third surgical procedure in Wrightington yesterday. Despite the raging nerves, I just wanted you all to be acknowledged for making my experience the best it could be for me."

"From the lovely lady who admitted me on reception, to the domestic staff. I felt treated with total respect and dignity at all times and my needs were met throughout my stay. As well as the regular monitoring checks I felt my comfort was given equal attention. Thank you to the porters, the whole team in anaesthetics, the surgical team and recovery team. Basically you feel like you are being cared for by a family!"

"When you are living with a life long chronic condition like Rheumatoid Arthritis it can effect many aspects of your life - not just physically and it makes a HUGE difference to feel that you are listened to- and involved in your treatment.

"I never feel rushed - so a big thank you to the specialist nursing team and their colleagues in the Rheumatology department."

"I had a knee operation at Wrightington and I never thought I would be looked after so well!

"Friendly staff and surgicat team, would recommend this hospital to everyone."

"My consultant and the whole hospital have taken fantastic care of me."

"I have felt very comfortable and supported, and I am sure that this has aided my recovery."

"From my first appointment to being discharged, I was treated like royalty!"

"My surgeon, anaesthetist, theatre and nursing staff could not have given me better care and it was always delivered with a smile."

"Everything I have experienced at Wrightington has exceeded my expectations. Caring culture, spotlessly clean and wonderful staff!"

"I had every confidence in my consultant from the very first consultation. Explained the pros and cons. His smile puts anyone at ease!"

"It's great to have the confidence of being treated by an experienced, professional specialist team."

"It's only thanks to the Orthopaedic Surgeons at Wrightington, that after nearly 10 years my injury was eventually treated.

"Not only has my physical health improved beyond belief, but my mental health is improving daily. I'm gaining fitness and losing the weight that I put on through reduced mobility. A win-win situation!"

"Thank you to the incredible staff at Wrigthington and Lancaster Hospital, who pieced my mother back together after she was knocked down by a car. Three operations later, she is walking a few steps again and it's a miracle. I'm so grateful to you."

"I've attended the hospital since 2013 and due to the expertise and care from Professor Peter Kay and his team, in my opinion, Wrightington should be the flag ship for all UK orthopaedic hospitals."

"Well done to everyone from the cleaners to the consultants. I had an exceptional stay."

"I had a revision of my right hip with a bone graft. I received impeccable care, my whole experience was positive from start to finish. The nursing staff and consultants were pleasant and professional at all times."

"I went in for an op on my hand and it was my first time in hospital. I was admitted to ward 1 and was put at ease right away. Welcomed by a student nurse I would give her 10 out of 10. All the nurses and surgeons are first class. If I do need another op sometime I hope it's there well done guys."

"Consultants took time to understand the complex problems, explain the procedure and understand any risks."

"I just had to review this hospital as the whole experience from Consultant to procedure was outstanding. Every member of staff I met from reception, consultant, physiotherapy, radiologists to voluntary cafe helpers were friendly, efficient, helpful and courteous and I can't thank everyone enough. I would recommend this hospital to anyone who needs Orthopaedic treatment. Well done Wrightington, you are the best hospital and staff I have ever come across."

"Thank you, you are a fantastic team and have changed my life!"

"Outstanding staff incredibly efficient."

"Consultants took time to understand the complex problems, explain the procedure and understand any risks."

Source: Patient Opinion http://www.patientopinion.org.uk/