Blood Tests and Phlebotomy
Phlebotomy is the practice of drawing blood and is performed primarily to diagnose and monitor a patient's condition. It involves highly developed and rigorously tested procedures and equipment to ensure the safety and comfort of the patient and the integrity of the sample collected.
PLEASE BE AWARE THAT ANY BLOOD TEST APPOINTMENTS BOOKED BEFORE PATIENT ONLINE BOOKING COMMENCED WILL REMAIN VALID BUT NOT BE VISIBLE ON PATIENT ACCOUNTS CREATED TO BOOK FUTURE APPOINTMENTS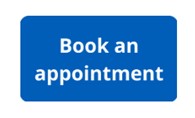 Please only proceed if your GP is within the Wigan Borough.
We are unable to accept blood requests from GP's in neighbouring Trusts.