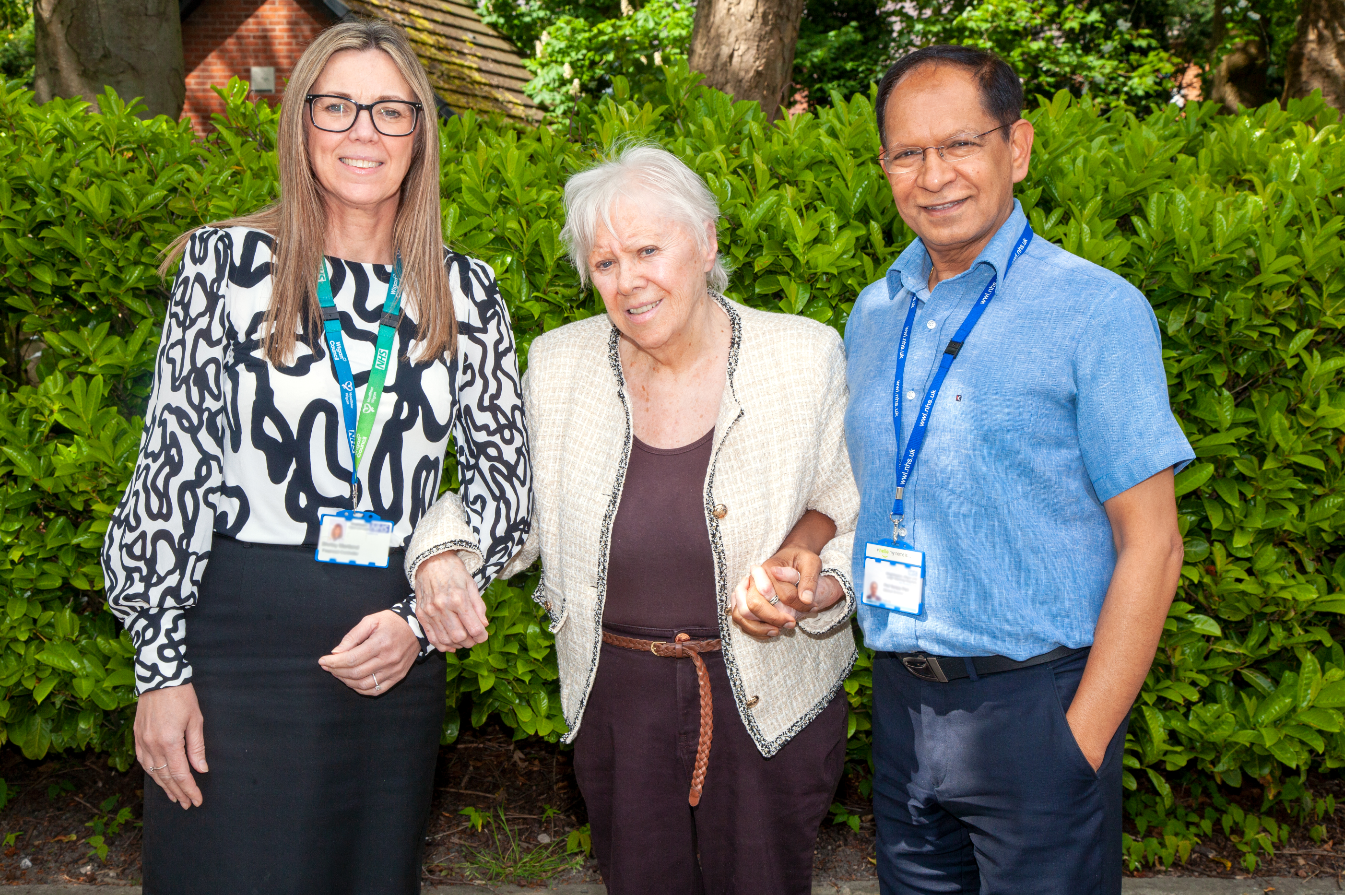 Wrightington, Wigan and Leigh Teaching Hospitals NHS Foundation Trust's (WWL) Three Wishes Charity has received a substantial, six-figure donation to its Heart and Lung Fund, thanks to the family legacy of one of the Trust's patients.
Mrs Freda Grimshaw, of Pennington, Leigh, presented WWL's Medical Director, Professor Sanjay Arya with the sizable sum of £100,000 to be used for improving cardiac services at the Trust.
Prof. Arya said: "On behalf of WWL, Cardiology department and our Three Wishes Charity, I would like to say a huge thank you to Freda for this incredibly generous donation."
The Trust's Three Wishes Charity funds projects, equipment and services to improve the environment and experiences of patients across its hospital sites - from conception through to end of life.
Mrs Grimshaw said: "Prof. Arya and the cardiology team has been looking after me for years, so this is the least I can do. My mum, dad and sister, all had heart problems and really, this money is from them.
Speaking of her family, the 88-year-old, former peripatetic teacher who worked across the Wigan Borough said, it was her family, particularly her coal-miner father who inspired her to make the donation adding, "my dad had the lung disease, pneumoconiosis, from years of dust exposure from mining. He was the best dad ever, he was wonderful - as was my mother who was the power behind the throne."
Prof. Arya continued: "We are extremely grateful to Freda for her kind and generous donation which is one of the largest single donations we have received from an individual. It will certainly go a long way in supporting our Three Wishes Charity's mission to further improve patient care."
There are many ways you can make a donation to support the Trust's charitable activities. Further information on how to do this is available via the WWL website - www.wwl.nhs.uk/making-a-donation.